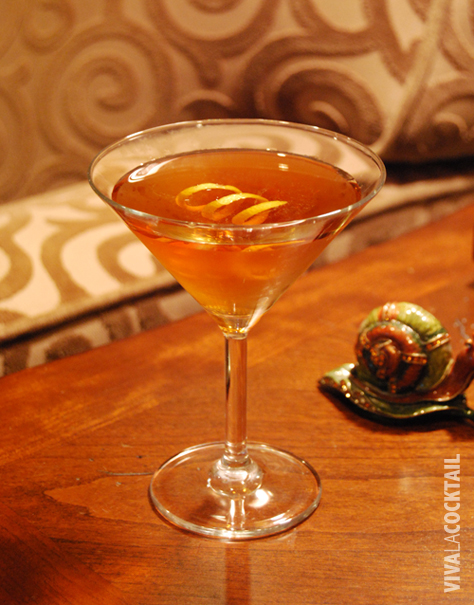 Being it's St. Patrick's day and this is a site devoted to cocktails, it seems fitting that there should be a post about it. In fact, this is the only holiday that is specifically designed around drinking (or at least this is what St. Patrick's day has come to symbolize). You know, green beer and all of that.
So, if you're just dying to make a libation in honor of St. Patrick, I will direct you to an interesting cocktail recipe on Imbibe's site: the Tipperary. Naturally, it features Irish Whiskey but the addition of green Chartreuse makes this one to try. And, of course it's festive because of the green Chartreuse. I offer a slightly adapted recipe here for convenience:
Tipperary
2 oz John Power & Son Irish whiskey
3/4 oz. sweet vermouth
1/2 oz. green Chartreuse
Fill a mixing glass halfway with ice. Add the whiskey, vermouth and green Chartreuse. Gently stir for 20-30 seconds and strain into a chilled martini glass. Garnish with a lemon twist.
Chartreuse is a really amazing spirit—it's made from 130 plants which have been distilled and blended into a liqueur. It's also naturally green due to the ingredients. And, it's made by French Carthusian monks, with the still secret recipe passed down for some 273 years. They made it because they needed the money to help perpetuate their order and dedicate their lives to prayer and meditation. You can read the full history on the Chartreuse website while you're sipping your Tipperary.