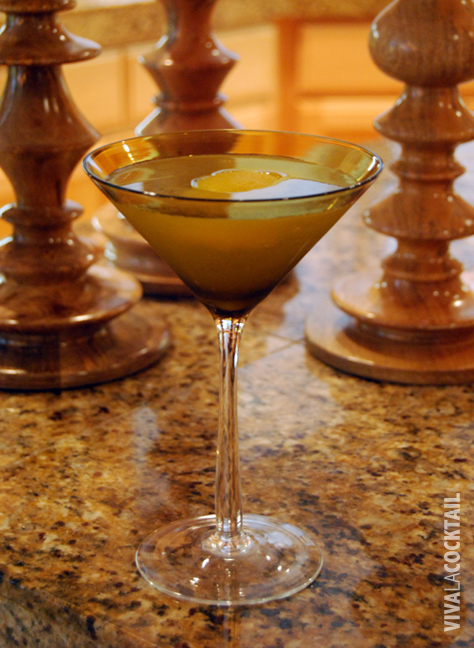 We went to some friends' house for Easter dinner and they sprung for roasted lamb, so I decided to return the favor with cocktails. Our hostess said she had some homemade limoncello on hand and I wanted to work around that and the lamb.
After pondering what would be a good prelude to lamb, I remembered this tarragon vodka from Sub Rosa Spirits made right here in Portland. After perusing Sub Rosa's website, I found the perfect drink: the Lemon Blossom. It has limoncello in it and I thought the herbal qualities of the vodka would be perfect. I found the original recipe by Sub  Rosa to be a little too tart, so I decided to back off the fresh lemon juice by half and ended up with what I think is a nicely balanced cocktail. Our hosts didn't complain either.
Lemon Blossom
1 + 1/2 oz Sub Rosa Tarragon vodka
1 oz St. Germain Elderflower liqueur
1/2 oz fresh lemon juice
1/2 oz Limoncello
Fill a shaker with ice. Add the vodka, elderflower liqueur, juice and Limoncello. Cap the shaker and shake vigorously for 15-20 seconds. Strain into a 10 oz chilled martini glass. Garnish with a lemon peel.
I made this drink first at home with commercially available limoncello. It was good, but it was even better later with the homemade limoncello. If you want to go the extra mile, I suggest you make or get your hands on some of the homemade stuff. There's a great blog post on cocktailnerd's site with tasting notes about various limoncellos.
Also, if you want to find out where to buy Sub Rosa Tarragon vodka, visit their website for more information.