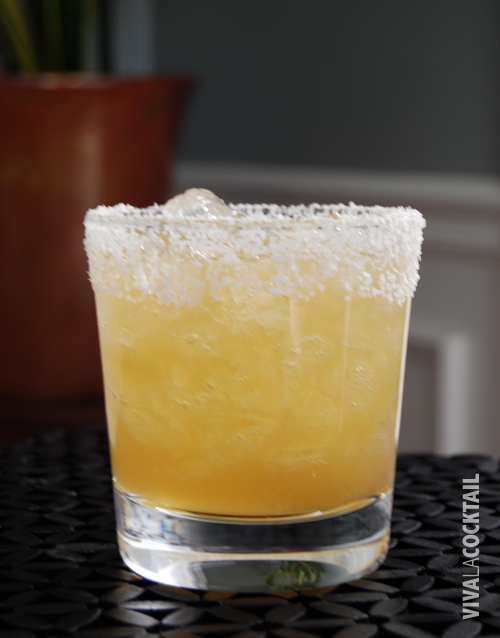 I don't know about you, but there's nothing worse than drinking a terrible margarita at the neighborhood Mexican restaurant. All you are able to taste is premade sour mix and you wonder if there's any tequila in there at all.
Well, you don't have to suffer at home if you do one important thing—ditch the "margarita mix" and treat yourself to a REAL margarita. It's surprisingly simple to make.
Margarita
2 oz Sauza Hornitos Añejo Tequila
1/2 oz Harlequin Orange Liqueur
1/2 oz fresh lemon juice
1/2 oz fresh lime juice
1/2 oz agave nectar
Fill a shaker with ice. Add the tequila, orange liqueur, juices and agave nectar. Cap the shaker and shake vigorously for 15-20 seconds. Pour (without straining) into a 12 oz double old fashioned glass with a salted rim.
You can use either Reposado or Añejo tequila, but make sure it is 100% pure agave. Otherwise, you are only getting half tequila and fillers. On the other hand, don't use ultra premium tequila either because you can't tell much difference with the additional ingredients. Ultra premium tequilas are meant to be sipped straight. That's why I like to use Sauza Hornitos or a similarly priced brand.
For those of you who don't know, agave nectar is a sweetner and can be found in the grocery aisle (usually near the honey).